Fans of the "Resident Evil/Biohazard" franchise will soon be able to do online multiplayer game with their favorite character. In celebration of the 25th anniversary of the game, CAPCOM announced that players will be able to get "Re:Verse" for free when they purchase "Resident Evil Villages."
To be released in alongside "Resident Evil Villages" in May 2021, "Re:Verse" is an online deathmatch game:
A fight to the death that all Resident Evil fans can enjoy!

In Resident Evil Re:Verse you can test your skills against other players in four to six-person deathmatch battles. Play as beloved characters from the Resident Evil series and turn the tides of battle with powerful bioweapons.

Take part in 5-minute Deathmatches, where the player with the most points wins! Use the weapons and items you find to take down even more powerful enemies!

Turn the Tides with Bioweapon's Revenge!

When your character is taken out, their body transforms into a powerful bioweapon which can be used against other players. Pick up multiple Virus Capsules to transform into even stronger bioweapons. Getting revenge with a bioweapon is also a great chance for more points!
Characters available in this add-on game are Jill Valentine, Leon S. Kenney, Claire Redfield, Chris Redfield, Nemesis, Hunk, Ada Wong, and Jack Baker. AI characters such as the Hunter Gamma (Resident Evil 3) and Molded (Resident Evil 7) will be in the mix.
---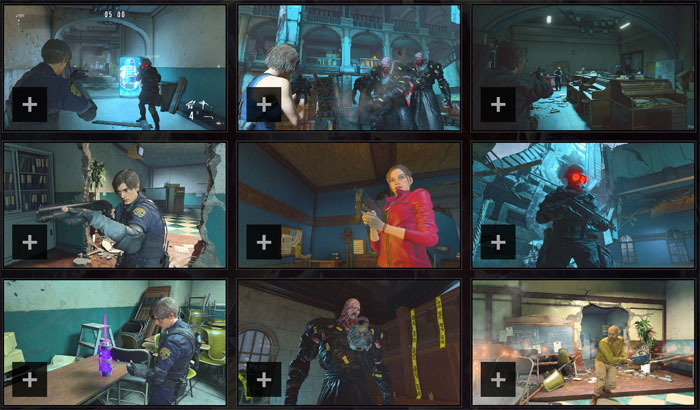 ---
According to Capcom producer Tsuyoshi Kanda Re:Verse is one of the ways the company is celebrating the Resident Evil franchise's 25th anniversary and they have opened for applications from interested players to a closed beta test which will start on January 28.
"Resident Evil: Villages" will be playable on the PlayStation 4, PlayStation 5, Windows PC, Xbox One, and Xbox Series X when it gets released. For airsoft players disappointed at not being able to shoot at zombies for real during the Covid-19 pandemic can at least look forward to doing that in a famous shooter game.
As for an airsoft gun from Tokyo Marui commemorating the game, we hope they come out with one too.