The U.S. Marines want to save some money and they are looking into the combat clothing for some of those savings. According the Military.com, they want to have a single combat uniform set instead of having two separate sets to issue out.
As of the moment, the combat uniforms being used by the Marines outside of the tropics are the combat utility uniform and the FROG or the flame-resistant organizational gear which is the style airsoft players usually purchase when looking for replica sets of U.S. Marine uniforms. Both uniforms have signature mitigation with the FROG being a more expensive uniform but not as durable as the combat utility uniform.
Thus, the plan is to settle on a single set of combat uniform that offers the best features of the two existing uniform sets, which basically are durability and flame-resistance. It will also result into cost savings for just having a single set rather than two with the set costing no more than US$105.60.
---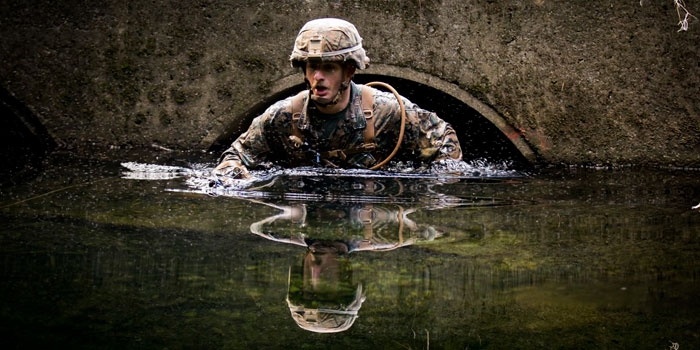 U.S. Marine At Jungle Warfare Training Center in Okinawa, Japan (U.S. Marine Corps photo by Sgt. Ricky Gomez)
---
In a solicitation sent out by the Marine Corps System Command as reported by Military.com, it states that, "A single-issued uniform with these protection properties will allow the Marine Corps to focus on optimizing funds and streamline the acquisition process while providing maximum protection and comfort to its service members."
So far, the uniform requirements are still in the research phase and no company has yet been chosen to provide samples. Also, there are no set targets on when to test prototypes. As for the FROG,  it has been updated with flame-resistant material that self-extinguishes to better prevent burn injuries.
There are still no plans if the MARPAT will be updated or replaced with a new camouflage pattern.