The Star-Lord is back and he will be battling for the survival of humanity as he and a bunch of others are recruited from the present to fight in the future.
Called "The Tomorrow War", Chris Pratt is Dan Forester, a high school teacher who gets visited by a group of time travelers from 2051 with a message that Earth is being invaded by aliens and threatening life on the planet. The chance for humanity to survive is to get soldiers and civilians from the present and into the future to help win the war.
Forester agrees to join the fight as he wants to save the world for his young daughter. He is joined by a brilliant scientist, Vicki Winslow who is played by Yvonne Strahovski, and his estranged father Slade played by J.K. Simmons.  
---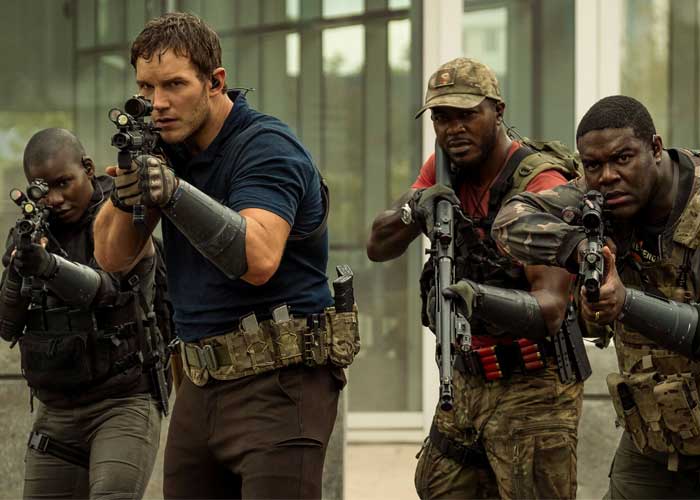 ---
Produced by Skydance Media with New Republic Pictures, Phantom Four Films and Lit Entertainment Group, the movie is supposed to be distributed by Paramount Pictures with an original release date on December 22, 2020 in theaters but due to the Covid-19 pandemic, it was pulled out for new schedule on July 23, 2021. Amazon was reportedly have bought the distribution rights for US$200 million and on the the April 2021, the e-commerce behemoth announced that it will be streaming the movie on its Prime Video on July 2.
Pratt together with Rob Cowan, Bradley J. Fischer and Brian Oliver are the Executive producers. Other producers are Dana Goldberg, David S. Goyer, Samantha Nisenboim, Jules Daly, David Ellison, Adam Kolbrenner and Don Granger.
Joining Pratt, Strahovski and Simmons in the cast are Betty Gilpin, Edwin Hodge, Jasmine Mathews, Keith Powers, Sam Richardson and Ryan Kiera Armstrong. It is written by Zach Dean and directed by David Ellison and this will be his live-action directorial debut.