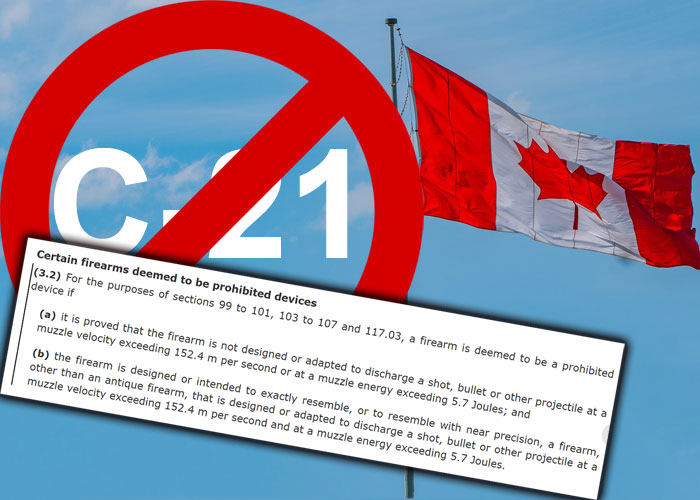 The sure fire thing to get a quick action by the airsoft community is to threaten the very existence of their hobby. Canada's Bill C-21 does that and the firearms, paintball, and airsoft community have joined together to show their strong objections to the Bill.
Bill Blair (Liberals), Canada's Minister of Public Safety and sponsor of the bill spoke during the Second Reading with a rebuttal by Shannon Stubbs of the Conservatives and Official Opposition Critic for Public Safety and Emergency Preparedness. You can watch the videos that were uploaded by the National Firearms Association here:
As mentioned before, the response by the community was swift and efforts are underway to have a coordinated campaign against Bill C-21 with an ongoing petition being signed by those opposed to the bill.
Over the past days, airsofters have been putting up videos on C-21 explaining what the bill is all about from the perspective of players and airsoft businesses:
So far, we still need to know proposal of the community that the government to consider so it can be a win-win situation for all: the airsoft community get to keep their hobby and the government able to mitigate a public safety issue about airsoft guns alarming the public. Airsoft In Canada got an article rebutting the reasons for the Bill C-21 as explained by the Bill Blair and possible points of action for the airsoft community and government to work out.
Politics is not a zero-sum game and it is always about compromise. By being proactive the airsoft community can work things out with the government. That's how airsoft communities in other countries were able to preserve their hobbies and come out even stronger, just look at the Netherlands and the United Kingdom with AATV talking about the UK perspective and parallels to the ongoing situation in Canada.
We'll keep on monitoring the progress of Bill C-21.