GATE Electronics is on a roll. In recent years, the Polish company has turned itself into the leading provider of MOSFETs in airsoft and in fact the leading supplier of MOSFETS to airsoft manufacturers wanting to integrate MOSFETs into their AEGs. They have some of the most recognizable product names in airsoft market such as the GATE Titan and GATE Aster.
They got another product that will soon be available at airsoft retailers. Made for players who want to eke out more from their AEGs, they announce thatSTATUS, the gun-mounted tactical computer will be released next. First announced last year, STATUS gives information about their AEG immediately.
STATUS has most if not all of the features expected from a MOSFET for airsoft these days. These are features are programmable firing modes, battery level indicator, and low battery charge warning. What's more? STATUS has additional features that you may really like:
A BB counter giving you information know how many BBs have been shot from the magazine, which will also help you determine when is the best time to change the magazine.
Estimated number of shots left in the battery. This is also helps you decide when it is best to replace the battery with a fully charged one.
The replica angle indicator that shows even the slightest AEG deviation from vertical alignment since even a few degrees are enough to stop the BB from reaching the target. This is what we think is a very good feature.
Magazine counter to show how many magazines left.
Bolt-catch reset - turn it on and and after each magazine just push the assigned button or make a specific side gesture with the replica to reset bolt catch and continue shooting.
4 customisable dashboards. Select which screen that you to be the display to show the information you need whilst in-game.
---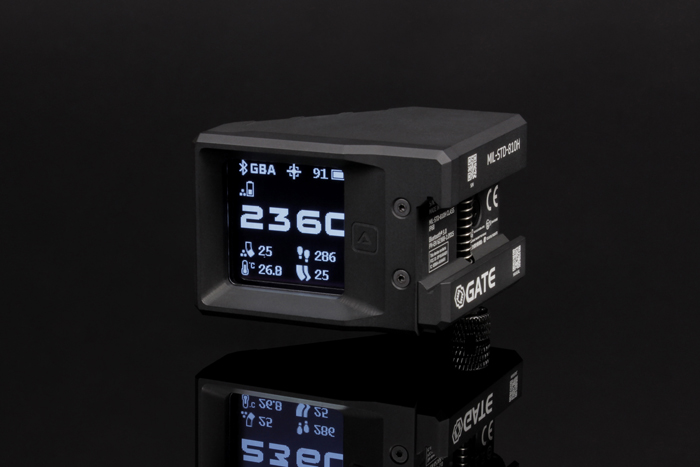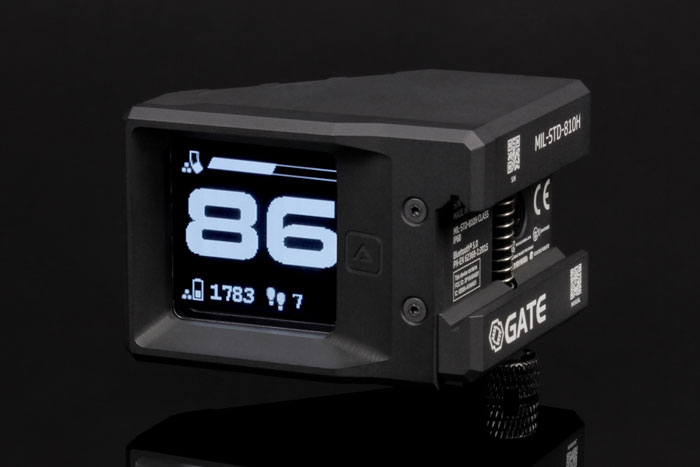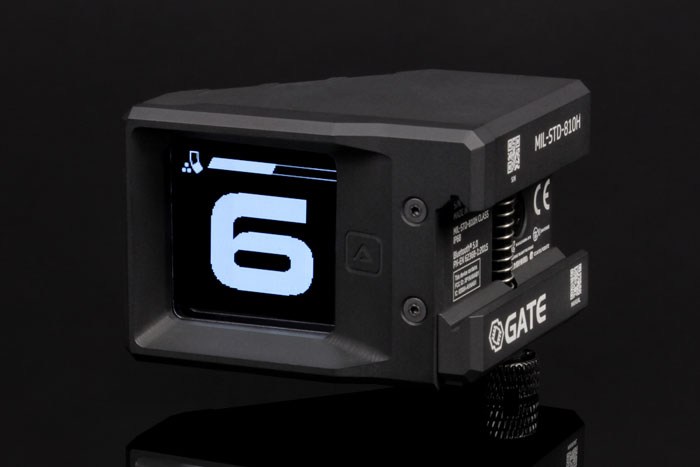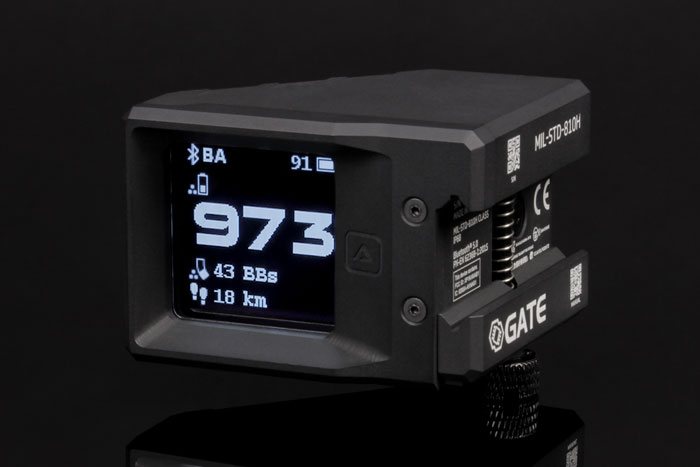 ---
Checking out the product page, STATUS can also be an activity tracker showing calories burned, and steps taken with a pedometer though if you already have smart watch or an activity tracker on your wrist such as Fitbit or Garmin, then you won't probably need these features.
---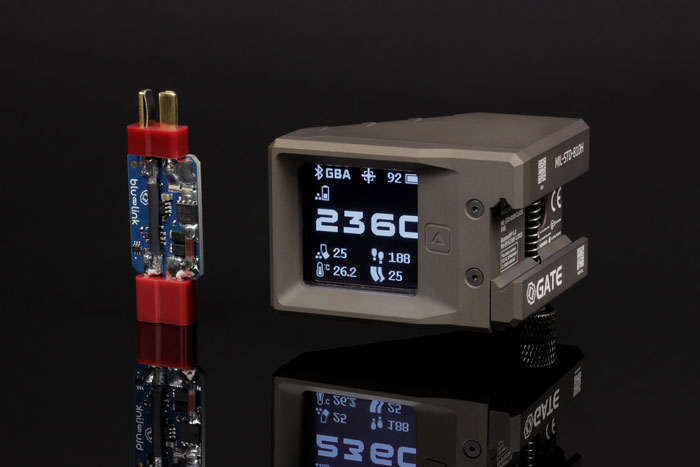 ---
According to Jakub Jaremok, Marketing Coordinator of GATE, they developed the STATUS since they see plenty of room for innovation in the airsoft industry, saying that, "This is why we constantly seek new solutions and technologies. Just like phones have evolved from devices used only for making calls to multifunctional smartphones, MOSFETs have evolved from units protecting replicas to central computers connecting other accessories together. This is how the GATE Ecosystem was born and STATUS is One of its elements."
He also tossed in extra information that you can connect the tactical computer to the GCS App and configure it as you like. They are also considering implementing a connection to a larger screen if their customers demand such feature.
In terms of durability of the screen, STATUS is equipped with an OLED display protected with polycarbonate glass covered with 3mk FlexibleGlass. Together with water and dust resistant CNC aircraft grade aluminum body, STATUS is designed to operate even in challenging conditions. The device has an IP68 certificate and meets MIL-STD-810H  standards.
According to the company,  they conducted internal stress tests that showed that STATUS has ultra-high resistance to BB impact. The BBs used were 0,.3g BBs, energy 2J, distance 1 m/~3 ft. They also rolled over it with a military grade Hummer and froze the computer in -20°C. Videos below shows the impact resistance test they did on the screen.
---
---
Interested in one when it gets released? Better start saving up as the price will be at US$593 and if ordered with the Blu-Link it will be US$634. But better anticipate their pre-order announcements as they may have a promo price to entice you.
STATUS will be released in May 2021.